Mit einem Klick auf die Bilder kommen Sie zur Makro-Ansicht.
Click on the images to get to the macro view.

Nur zum Spass – Einige Übungsarbeiten in NEM & Keramik
Just for fun – Some exercise works in NP & Ceramic
In diesem Bericht werde ich ausschließlich Arbeiten vorstellen, die ich persönlich angefertigt habe.
In this report I will only present works, that I've made personally.
Die erste Konstruktion in diesem Beitrag entstand ca. 1990 also vor etwa 25 Jahren.
Meine damals bevorzugte Legierung war Wiron99 und verblendet wurde mit Vita-Keramik.
The first work in this post originated around 1990 so round about 25 years ago.
My time preferred alloy was Wiron99 and i used to veneer with Vita-ceramic.

Die Frontbrücke auf dem Modell, inklusive individueller Gestaltung. Bei Übungsarbeiten darf man sich austoben ... The Front-bridge on the model, including individual design. In practical works it is allowed let off some steam ...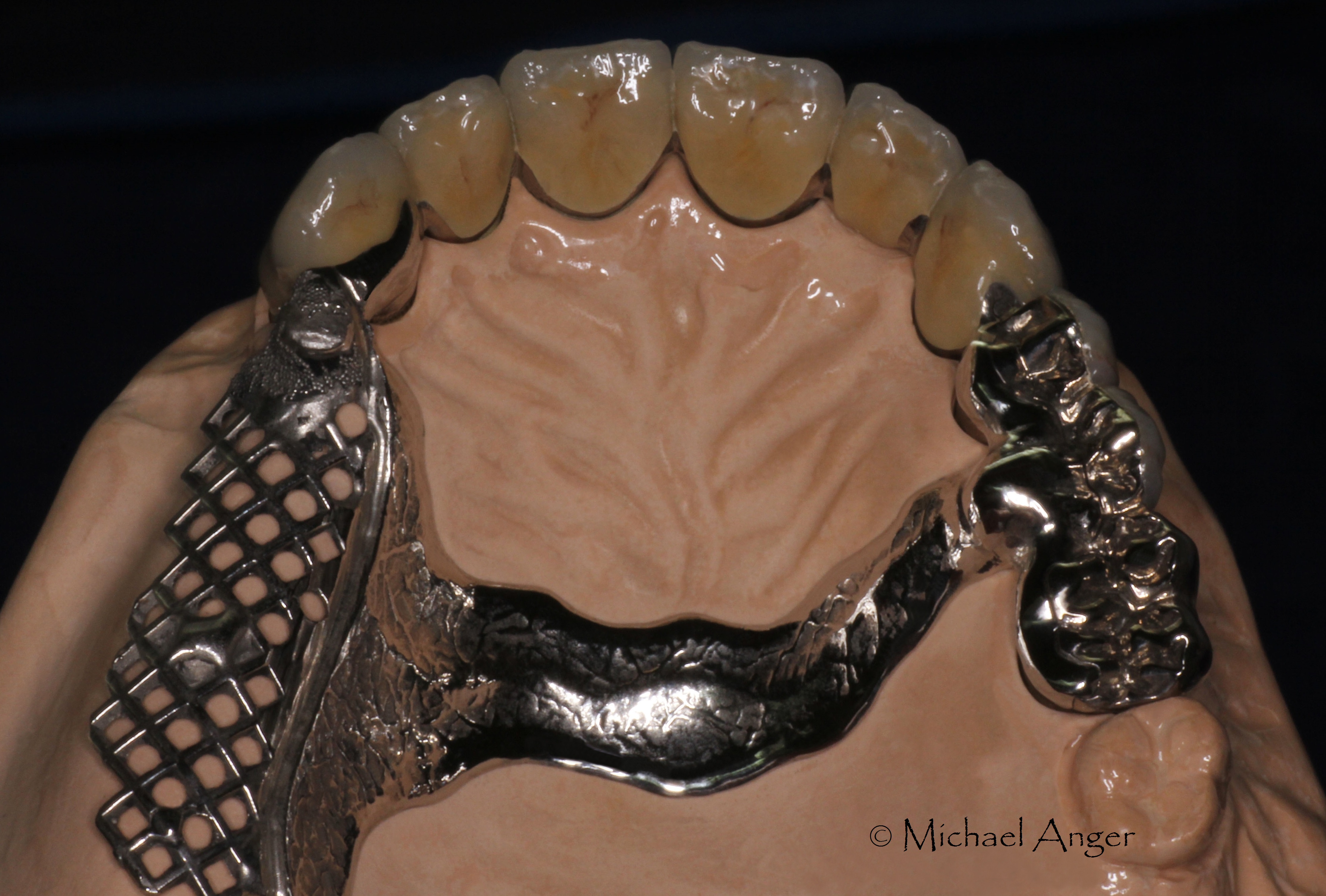 OK Geschiebeprothese auf dem Modell, Front keramisch verblendet OK attachment prosthesis on the model, front veneered with ceramic
Die Frontbrücke wird in diesem Fall zuerst zementiert. Distal an 13 ist ein extracoronales Geschiebe mit palatinalem Schubverteiler zur Aufnahme des Modellgusses angefügt. In die Krone 23 wurde ein intracoronales Geschiebe zur sekundären Verblockung mit der Brücke 24-26 eingearbeitet.
The front bridge is cemented in this case first. Distal to 13 an extra-coronal attachment with palatine shear distributor is added to accommodate the model casting. In the crown 23 an intracoronal attachment was incorporated for a secondary splinting with the bridge 24-26.
13 mit intracoronalem Teilungsgeschiebe zur sekundären Verblockung. 13 with intracoronal Sectioning Attachment to secondary splinting.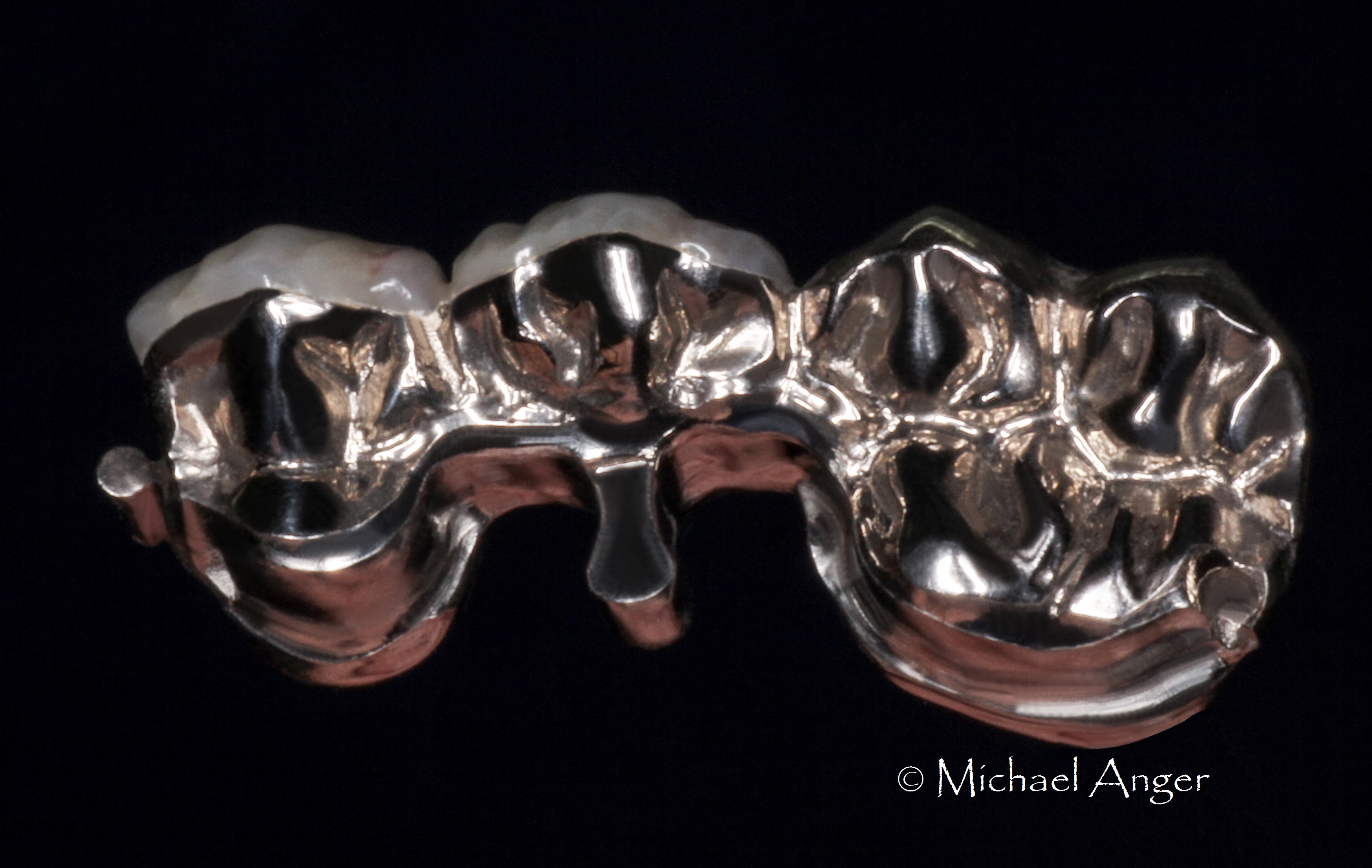 Brücke 24-26 mit mesialem Interlock-Zapfen, palatinaler Fräsung und palatinaler Matrize zur Verankerung des Modellgusses. Bridge 24-26 with mesial interlock pin, milling and palatal palatal male mold to anchor the model casting.
Wird fortgesetzt …….
To be continued…..